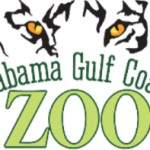 Website Alabama Gulf Coast Zoo
Education. Conservation. Adventure. Community.
Position: 
Our Groundskeepers work within our facilities department and report directly to the Facilities Supervisor. The primary responsibility of this position is to maintain and improve landscapes around buildings and facilities to ensure the Zoo always looks its best. A variety of practical skills as a groundskeeper, including landscaping, horticulture, gardening, and custodial can be utilized in this position. This is a full time permanent position with benefits available after 60 days.
Key Responsibilities of the Groundskeeper/ Custodian
Basic grounds maintenance/landscaping procedures including mowing, edging, raking, and weeding.
Pick up and remove trash and debris from the property and dispose of it appropriately on a daily basis.
Maintain landscape and garden areas by planting, trimming trees and shrubs, and fertilizing flowers and other plants.
Clean, sanitize, and stock public restrooms/bathrooms using established practices and procedures.
Follow instructions regarding the use of chemicals and supplies.
Ensure that hand sanitizing stations throughout the Zoo remain stocked and functional.
Assist with the setup of facilities for meetings, classrooms, conferences, events, etc.
Perform cleaning and related activities such as removing debris from sidewalks.
Maintain and troubleshoot irrigation systems.
Must be able to complete tasks effectively with limited supervision.
The above-listed duties are general statements of required major duties and responsibilities performed on a regular and continuous basis. They do not exclude other duties as assigned.
Experience:
Knowledge of basic landscaping equipment (mowers, weed eaters, trimmers, ect.)
Candidates with a year or more basic grounds keeping experience will be given preference.
Education:
High school diploma or GED
Licensure/Certification:
Must maintain a valid Driver's License
Machinery/Tools/Equipment Requirements:  
Must have the ability to use mobile devices, computer, fax, scanner, phone and copy machine
Must have the ability to safely operate general construction and landscaping machinery
Physical Requirements:
Sitting or standing, bending, stooping, and per OSHA regulations: Heavy work involving lifting no more than 25 pounds at a time with frequent lifting or varying of objects weighing up to 50 pounds.
Constant adequate range of motion and mobility required.
Candidates are expected to perform all duties within the area and potentially, help in other areas when necessary.
Environmental/Working Conditions:
Long hours are sometimes required including evenings, weekends, and holidays.
Required to work outdoors in extreme temperatures.
Ability to work under and handle stress in an appropriate manner required.
Ensure that storage and guest areas are maintained in a clean, organized, and safe fashion
Candidates must be able to work effectively unsupervised and approach all encounters with employees and guests in a friendly, service-oriented manner.
You must sign in to apply for this position.
---