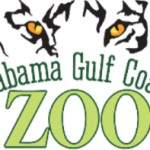 Website Alabama Gulf Coast Zoo
Education. Conservation. Adventure. Community.
Position:  The primary responsibilities of the Guest Services Associate are in the retail and outdoor amusement areas. This position must be willing to work inside the gift shop and outside in attractions. The job entails day to day amusement and retail operations and the ability to engage with guests in a busy environment, providing all guests with a positive experience. Excellent customer service skills are a priority. This is a temporary position lasting April 2023 through Sept. 2023
Key Responsibilities of the Guest Services Associate
The Guest Services Associate is required to:
Maintain good standing, attitude, work ethic, etc., providing exceptional customer service to guests, and striving to maintain harmonious relations among staff
Have availability to work weekends
Provide accurate general information to guest and ensure good guest experiences
Keep work areas neat
Clean and stock in the gift shop
Clean equipment, rides, booths, and grounds- including restroom
Operate POS system
Operate attractions (soaring eagle zip line, safari cars, train, carousel)
Inform riders of rules, safety regulations, or prohibited items on rides
Ensure all riders of an attraction are safe and complying to park rules
Following SOPs and complete checklists
Use radios for communication and follow the proper chain of command
Make decisions guided by the core values of the Alabama Gulf Coast Zoo
Other duties as needed, and cooperation with departments outside of amusements
The above listed duties are general statements of required major duties and responsibilities performed on a regular and continuous basis.  They do not exclude other duties as assigned.
Applicants must be 16 years or older. Candidates with ride operator and retail experience will be given preference.
You must sign in to apply for this position.
---