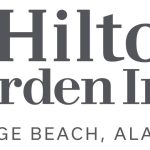 Website Hilton Garden Inn Orange Beach
Hilton Garden Inn Orange Beach
Innisfree Hotels is an inclusive workplace that fosters a culture of care where employees genuinely matter, and their voices are heard.
Innisfree Hotels is looking for an enthusiastic and motivated room attendant who is ready to hit the ground running in a fast-paced and fun environment. The ideal candidate should be comfortable addressing and resolving guest requests and issues. In this role you will be responsible for cleaning and servicing guestrooms and public areas while ensuring the rooms are maintained to set cleanliness standards and ready in a timely manner. This position will keep you busy.
The Room Attendant candidate should have:
– A high school diploma or equivalent.
– Previous housekeeping or hotel-related experience in the hospitality industry preferred.
– Ability to interpret a variety of instructions when provided in written, oral, or scheduled form.
– A friendly and service-oriented approach to all interactions with guests and employees.
– Promote a positive and caring work environment by addressing and resolving any conflict in a calm and poised manner.
– Maintain regular attendance as required by scheduling which will vary according to the needs of the individual property.
– Maintain high standards of personal appearance and grooming which includes wearing the proper uniform and nametag when working.
– Clean guest rooms and bathrooms up to company standards which includes but is not limited to making beds, dusting furniture, cleaning closets, replenishing bathroom supplies and room amenities, vacuuming, mopping the floors, and securing each room is shut and latched upon leaving ensuring guest safety.
– A strong attention to details.
– Ability to multi-task.
– Ability to be a team player.
– Ability to work independently with minimal supervision in a high degree of autonomy.
Innisfree Hotels will invest in you, if you invest in you. We are a fast-paced, expanding company and we need team members who thrive on challenge, seek responsibility and value our culture to lead us into the next generation of growth.
You must sign in to apply for this position.
---