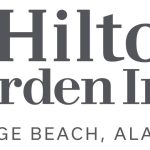 Website Hilton Garden Inn Orange Beach
Hilton Garden Inn Orange Beach
A Cook is responsible for preparing guest food, producing meals, and cleaning their workspace throughout the day to follow health and safety guidelines. This role is responsible for delivering food that is not only delicious and cooked to the specifications of the customer, but that is safe and fresh as well.
Essential Duties and Responsibilities include the following. Other duties may be assigned.
– Always approaches all interactions with guests and employees in a friendly and service-oriented manner by maintaining a positive demeanor.
– Promotes a positive and caring work environment by addressing and resolving any conflict in a calm and poised manner.
– Has thorough knowledge of menus and the preparation required, according to hotel standards.
– Prepares all foods following hotel standard recipes, taking orders from wait staff or computer system.
– Cooks orders according to food health and safety standards.
– Handles multiple food orders at a time and monitoring multiple orders as new orders arrive.
– Delivers food order to wait staff in a timely manner.
– Sanitizes and cleans workstations and utensils.
– Reorders stock and food supplies.
– Maintains cleanliness and organization of all storage areas.
– Completes necessary food and station preparation prior to the opening of the restaurant in order to ensure that guests are served promptly and efficiently during the Restaurant operating hours.
– Prepares ingredients for the shift.
– Prepares and display buffet food items according to the hotel standards.
– Proficiency in the following cooking techniques: charbroiling, poaching, deep-frying, sauté, braising, roasting and par-cooking.
– Recognizes quality standards in fresh vegetables, fish, dairy, and meat products.
– Knowledge of herbs and spices and proper use of each.
– Breakdown buffets and kitchen line, storing food and equipment properly at the end of each shift.
– Ensures ingredients and final products are fresh.
– Follows recipes, including measuring, weighing, and mixing ingredients.
– Bakes, grills, steams, and boils meats, vegetables, fish, poultry, and other foods.
– Presents, garnishes, and arranges final dishes.
– Handles and stores ingredients and food.
– Maintains food safety and sanitation standards.
– Maintains a clean, healthy, and safe working area along with awareness of all sanitary practices.
– Supports other staff to ensure guest satisfaction.
– Adheres to safety and quality regulations.
– Handles guest complaints and solve problem to the degree possible.
– Performs any other duties as assigned by management.
Qualifications
1. Must have a high school diploma or equivalent.
2. Minimum 1 year of cook experience required; hospitality industry preferred.
3. Ability to interpret a variety of instructions provided in written, oral, or scheduled form.
4. Ability to read, write, and speak effectively in English in order to communicate with guests and team members.
5. Knowledge of reservation and POS systems.
6. Ability to work with computers and good knowledge of operating software preferred.
7. Must be able to multi-task and be detail oriented.
8. Must be a team player.
You must sign in to apply for this position.
---