Full Time
Applications have closed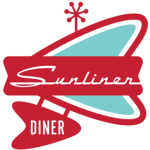 The Sunliner Diner, in the heart of the beautiful Gulf Shores, Alabama, is turning back the hands of time – to the 1950s! Located just walking distance to the beautiful white sandy beaches of Gulf Shores, the Sunliner Diner is the quintessential symbol of American culture, where family and friends can connect over hamburgers, all-day breakfast and milkshakes!
The Front of House Manager plans and directs all day to day restaurant operations. Maintains high standards of food, service, health and safety; ensures the efficient and profitable business performance of the restaurant and the optimal utilization of staff and resources.
Must be able to stand and exert fast-paced mobility for periods of up to 4 hours in length. Must have a good sense of balance, be able to bend and kneel, and have the ability to lift trays and bus tubs frequently.
Visit us at: SunlinerDiner.com