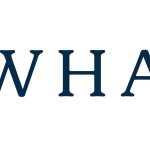 Website The Wharf
Life happens here.
Social Media Manager, The Wharf
JOB DESCRIPTION
Are you looking for an opportunity to work where you play? Well, we may be right for you! The Wharf at Orange Beach, Alabama, is the Gulf Coast's most inviting shopping and dining destination with exciting entertainment and event options.
We're in the people business, and we are looking to add a fun, friendly and outgoing social media guru to the crew to keep travelers, tourists, residents, target audiences and other individuals in the know on all things Wharf! As the Social Media Manager, you will become the voice of The Wharf and play a vital role on The Wharf's Marketing team, assisting in decision making, planning, campaign building, brainstorming and more.
ESSENTIAL FUNCTIONS
The following duties are normal for this position. These are not to be construed as exclusive or all-inclusive. Other duties may be required and assigned.
·       Responsible for creating and administering content on all social media platforms, such as Facebook, Instagram, and Twitter, to build an audience and ensure visitor engagement.
·       Monitor site metrics, respond to reader comments and contribute to creative design.
·       Will need to monitor, manage and have an excellent understanding of SEO and google analytics to report on SEO, user engagement and suggest content optimization to the Marketing and Wharf Management teams.
·       Be able to curate photos and videos for posting.
·       Have the ability to attend and/or schedule coverage of Wharf events for social media posting.
·       Will be required to create a social media strategy and content calendar for all platforms
·       Communicate with industry professionals and influencers via social media to create a strong community- and industry-based network
·       Social community management and engagement skills
·       Knowledge of paid social media advertising
·       Understand, embrace and adapt to The Wharf's brand tone, including wit, humor and an appreciation for puns.
·       Ability to work professionally with sponsors, business owners and other partners.
·       Develop, implement and manage our social media strategy
·       Manage and oversee all social media content while working closely with copywriters and designers to ensure content is informative and appealing
·       Create, measure and report the success of social media campaigns on a seasonal basis
·       Stay up to date with the latest social media best practices and technologies
·       Set up and manage giveaways held on social media
·       Assists with creating and analyzing performance of other digital content such as consumer newsletters, website blogs, etc. while maintaining an up to date editorial calendar
·       Work closely with Digital Marketing Liaison and all other members of the Marketing Department.
REQUIREMENTS
Excellent knowledge of Facebook, Twitter, Instagram, and other social media best practices and advertising platforms
Excellent understanding and experience with social media management software and programs
·       Interest or past work with social influencers is a plus.
·       Strong copywriting skills
·       Understanding of the tourism and seasonality market.
Understanding of SEO and web traffic metrics
Experience with doing audience persona research
Good understanding of social media KPIs
Excellent multitasking skills
·       Must have strong creative writing skills.
Critical thinker and problem-solving skills
Team player
Good time-management skills
Great interpersonal and communication skills
GENERAL QUALIFICATIONS
Bachelor's degree in Marketing, Communications or equivalent; 3+ years' experience and/or training involving social media analytics, copywriting; or any equivalent combination of education, training, and experience which provides the requisite knowledge, skills and abilities for this job. This is not an entry-level position.
TOP SKILLS + PROFICIENCIES REQUIRED
Upbeat and outgoing personality; People oriented and servant leader mindset; Excellent verbal and written communication skills; Documentation skills; Listening skills; Ability to Multitask; Resolving conflict; Positive attitude; Attention to detail; Excellent problem-solving skills; Patience; Organizational skills; Ability to work under pressure; Utilizes advanced computer skills including word processing, spreadsheet, website maintenance, social media platforms and software programs; Ability to work in a fast-paced, ever-changing environment
HOURS
Monday-Friday – 8 a.m. – 5 p.m.; Some weekends, holidays and late nights required; This is a full-time, in-office position in Orange Beach, Alabama.
HOW TO APPLY
To apply, please email a cover letter, resume and social media portfolio, including copywriting, social/lifestyle photography and editorial calendar samples, to The Wharf's Marketing + PR Director Sheena Mizell at sheenam@alwharf.com. Pay will be based on experience. Competitive benefits available.
ABOUT THE WHARF
Located in beautiful Orange Beach, Ala., The Wharf is an official entertainment district with hundreds of family friendly events throughout the year. Enjoy shopping, drinks and dining at our 60+ unique stores, bars and restaurants. Stay onsite at the SpringHill Suites by Marriott hotel or Levin's Bend Condominium, catch a movie at the 15-screen AMC Theatre, experience a trip around one of the Southeast's largest Ferris wheels, take a train ride down Main Street, grab a game of mini golf, explore all that nature has to offer on a boating excursion or catch a nightly SPECTRA Laser Light Experience show — the options are endless. The 10,000-seat Wharf Amphitheater hosts a variety of well-known entertainers, and The Wharf Marina is home to some of the largest in-water boat shows and saltwater fishing tournaments on the Gulf. Come join the fun. For more information or to book a reservation, visit alwharf.com.
You must sign in to apply for this position.
---