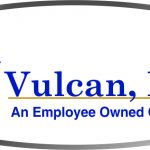 Website Vulcan, Inc.
Vulcan, Inc.
Customer Service Representative- Vulcan Signs
Primary Purpose:
The purpose of the Customer Service Representative is to process orders, prepare correspondences, and fulfill customer needs to ensure customer satisfaction.
This position consists of working in an office environment using various computer programs. Candidates would be expected to multitask throughout the day to ensure customers are satisfied in a timely manner. Candidates would also need to be highly self motivated and work independently to manage tasks.
Essential Duties and Responsibilities:
1. Gains an understanding of how to determine costs for quoting purposes.
2. Develops a working knowledge of products and services offered by Vulcan.
3. Performs various administrative/customer service related functions when needed that include data entry, answering/routing telephone calls and providing other administrative/customer sales and service support.
4. Receives, researches and answers customer inquiries/complaints regarding status checks, changes, adjustments, cancellations and damaged materials while working to determine, with the Sales Manager, a workable solution.
5. Assists customers in the ordering process such as helping them with specifications, explanations of new or existing products, quoting, design, review and approvals that are pertinent to sales.
6. Makes follow up contact with new or existing customers who have received quotes or product information ensuring that requested information is provided and all concerns and questions are addressed.
7. Maintains communication with the Sales Manager and other applicable contacts regarding customer sales/service activities and any changes or updates that may be required.
8. Gains a basic understanding of production processes and capabilities.
9. Develop a basic understanding of the capabilities of Plex
10. Performs other additional functions as assigned or needed.
Qualifications:
Ability to assist customers in determining products needed, specifications and other important information.
Ability to effectively use applicable job related software.
Knowledge of basic accounting procedures as they pertain to AR/AP functions, purchasing and vouchering.
Knowledge of the various practices and procedures require when handling confidential customer data.
Proven problem solving abilities as they pertain to order processing and customer service functions.
Strong communication skills with the ability to convey important product information effectively and accurately.
You must sign in to apply for this position.
---