Full Time
September 1, 2023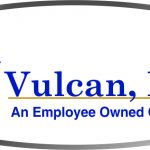 Website Vulcan, Inc.
Vulcan, Inc.
Graphics- Vulcan Utility Signs
Position Summary:
The purpose of the Graphics position is to assist and help in the continual operation of the Plant's Graphics Department through effective operation of graphic design software, the company's data base system (PLEX), and various machines associated with the screen prep process. Based on business and customer needs, you may be reassigned from time to time to perform a different job.  If so, you will be required to meet the job requirements in the job description for that specific job.
Minimum Qualifications:
This position requires a high school diploma or GED equivalent.  2 years of Adobe Illustrator or Corel Draw is required. Knowledge and ability to use basic tools such as a ruler, scales, and cutters. Ability to operate equipment based on established protocols and job-related needs. Ability to read and comprehend applicable part prints and manufacturing orders. Ability to read and follow complex production orders and understand applicable trouble shooting practices.
Essential Job Functions:
1. Assists and helps in the completion of daily Plant production goals by using graphic design software to create drawings for customer approval and/or for preparing manufacturing orders for printing based on the directions provided by the department Lead person and the specifications detailed in the manufacturing orders.
2. Assesses manufacturing orders to determine accuracy of the manufacturing order in relation to the part ordered by the customer.
3. Utilizes the Company's data base (PLEX) System to create parts, bill of materials, and process routings for when new items are needed.  Is also able to use the Company's data base (PLEX) System to change parts and/or manufacturing orders when necessary.
4. Prepares manufacturing orders for screen printing by printing and proofreading artwork.
5. Responsible for keeping all work areas clean and free of any hazards.
6. Maintains communication with the Lead person and Plant Superintendent regarding the status of activities in the Graphics department and any changes or updates that may be required.
8. Provides backup support to other Graphics personnel by performing their functions effectively as needed or required ensuring that all applicable safety protocols are followed
9. Ensures that all required paperwork and reports are completed and submitted based on established guidelines.
Hours of Operation: ONSITE Foley, AL; Monday – Friday 7:00am – 3:30pm
Starting rate of pay: $15.00 per hour
You must sign in to apply for this position.
---