Full Time
December 31, 2022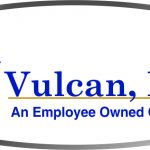 Website Vulcan, Inc.
Vulcan, Inc.
Corporate Business Development Manager- Vulcan Utility Signs
Purpose:
The Corporate Business Development Manager is responsible for growing business with established customers and expanding the customer base in corporate accounts.  The Corporate Business Development Manager is responsible for  an annual sales plan and forecasting annual and quarterly sales goals for the organization.  This position is also accountable for ensuring customer satisfaction and managing customer issues when necessary.
Essential Duties and Responsibilities:
1. Collaborates with senior managers to establish and execute a sales goal for the region.
2. Develops a sales strategy plan in conjunction with company business plan that ensures attainment of company sales goals and profitability. Makes these recommendations to the General Manager for final approval of implementation.
3. Responsible for negotiating & managing annual contracts and price agreements for key accounts and maintaining all related documents / files on the shared drive. Tracks contract renewal dates to make sure that contracts / price agreements don't lapse. Using ERP, analyzes contract pricing & profitability and makes pricing recommendations to the GM & VP of Sales for contract renewals.
4. Sells Vulcan Utility Sign products to existing customers in the assigned territory and develops new customers through prospecting, qualifying and demonstrating the benefits of our products.
5. Participates in outside sales activities like networking opportunities, attending trade shows, industry events or seminars and calling on all potential new customers ensuring all leads are followed up on promptly.
6. Maintains profit margins at determined percentage over given time period.
7. Reviews analyses of sales activities, marketing costs, and forecast data to determine department or division progress toward stated goals and objectives.
8. Maintains continual awareness of current business trends, available products, profit margins and other applicable information to assist in staying competitive in the market, obtaining new customers and retaining existing ones.
9. Monitors competition by gathering current marketplace information on pricing, products, new products, delivery schedules, merchandising techniques, etc.
10. Prepares sales reports showing sales volume, potential sales and areas of proposed client base expansion, delivers sales presentations to key clients and assists with the creation of market strategies.
11. Forecasts annual and quarterly sales goals for the organization.
12. Trains sales team to improve product knowledge and help the other sales people develop strategies to grow sales within their respective territory.
13. Meets with key clients, assisting sales representatives with maintaining relationships and negotiating and closing deals.
14. Participates in industry associations as a Vulcan Utility Signs representative.
15. Continually updates project activity logs regarding all sales activities whether internal or external so it can be utilized to inform various departments about current events in the sales activities at Vulcan.
16. Ensures the continual adherence and compliance with all applicable safety protocols and procedures.
17. Exercises independent judgment and discretion within the assigned job function.
18. Performs additional job related and/or non-job related functions when needed or requested.
Qualifications and Required Experience:
1. Bachelor's Degree from an accredited college or university and 5 years of sales experience.
2. Ability to apply learned techniques and principles that are needed to develop and generate new customer leads while maintaining existing customer base.
3. Ability to develop and maintain strong customer/client contacts.
4. Ability to increase sales by determined percentage over given time period.
5. Strong communication and customer service skills.
You must sign in to apply for this position.
---