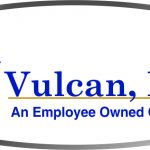 MELTING FURNACE PRODUCTION OPERATOR- Vulcan Aluminum Mill
PRIMARY PURPOSE:
The purpose of the Melting Furnace Operator is to ensure the proper preparing and controlling of all aspects of the furnace operations such as melting, alloying and cleaning of aluminum so that the metal is ready for casting into coils.  Based on business and customer needs, you may be reassigned from time to time to perform a different job.  If so, you will be required to meet the job requirements in the job description for that specific job.  This position requires the ability to work a 12-hour shift that rotates from days to nights including weekends and holidays.
ESSENTIAL DUTIES AND RESPONSIBILITIES:
1. Receives raw and scrap materials by weighing and performing radiation checks on delivery trucks and then unloading delivery trucks utilizing a forklift while ensuring all required paperwork is complete and accurate.
2. Transports received raw and scrap materials, utilizing a forklift or crane, to the designated location to be prepped for placement into the melting furnace.
3. Assists in the drossing process by ensuring the flux machine remains in safe and efficient operation through regular checking of time and dryness, safety prevention procedures, tool control and weighing and dumping of the dross.
4. Pulls samples of molted aluminum from the furnace utilizing applicable tools and techniques and sends them to the lab for chemical and quality analysis.
5. Ensures that all work areas are clean and free of any debris that can interfere in the production process or that could potentially cause a hazard for individuals in the Plant.
6. Provides support to the casting and cold rolling process by being prepared to perform those functions effectively and accurately when needed/requested.
7. Ensures that all required reports and production paperwork are completed (i.e., correctly filled out scrap and dross tickets) and sent to the designated locations within established timeframes.
8. Performs other functions and duties as needed or requested.
9. Adheres to all applicable attendance and safety policies.
MINIMUM QUALIFICATIONS:
1. Ability to read and comprehend applicable part prints and similar schematics preferred.
2. Ability to read and follow complex production orders and understand applicable trouble shooting practices preferred.
3. Ability to utilize heavy equipment based on established protocols and job related needs preferred.
4. Knowledge and ability to use manufacturing related control panels and applicable tools preferred.
5. Up to (1) one year of related job experience in a similar manufacturing setting preferred.
You must sign in to apply for this position.
---