Full Time
Applications have closed
April 1, 2024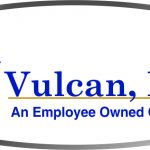 Are you ready to dive into a thrilling world of creativity and precision? Step into the exciting role of a Traffic Sign Screen Printer, where you'll unlock the power of vibrant designs and screen printing techniques!  Get ready to be the maestro of our semi-automatic and manual screen printing equipment, orchestrating an array of hues and patterns with the utmost finesse.
Your keen eye and attentiveness will be your superpowers, as you closely monitor the screening machine, ensuring flawless operation and detecting any potential hiccups that might stand in the way of perfection. The adrenaline rushes as you maintain a watchful lookout for any signs of imperfection and swiftly address them, ensuring a seamless and hazard-free screening process.  Each day, you'll embark on a new artistic journey as you review manufacturing print orders, decoding the secrets of the perfect setup for each project. With skill and precision, you'll load screens into the press, setting the stage for a masterpiece by inserting squeegees, flood bars, and materials with the precision of a seasoned artist.  Your artistic prowess will extend to the realm of ink preparation, skillfully mixing colors and viscosities as indicated on the manufacturing orders.  Your passion for precision will be evident as you examine the completed screened products with an eagle eye, ensuring that every inch boasts the brilliance and accuracy that our customers expect. Your attention to detail will lead you to make necessary adjustments to screens and inks, bringing the designs to life in perfect harmony with customer specifications.
With work hours designed to embrace the morning sun, you'll wake up excited to embark on a day filled with creative exploration and innovation. The challenge of standing, bending, and reaching will be a testament to your dedication and resilience, while the lifting of lightweight materials will keep you on your toes. Embrace the possibilities that await you in this exciting role as a Traffic Sign Screen Printer. Join our team, where your artistic vision and technical prowess will shine brighter than ever before! Monday through Friday, from 7:00 AM to 3:30 PM, be a part of a dynamic and inspiring workplace that celebrates your talent and ignites your passion for screen printing excellence. Are you ready to make your mark on the world of traffic sign artistry? Apply now, and let your creativity soar to new heights!
Qualifications:
1. High school diploma or GED equivalent preferred.
2. Up to (1) one year of related job experience in a similar manufacturing setting.
3. Knowledge and ability to use basic tools such as a ruler, scales and cutters.
4. Ability to utilize semi-automatic and manual screen printing equipment.
5. Ability to read and comprehend applicable screening prints, design specifications and manufacturing orders.
6. Ability to read and follow complex production orders and understand applicable trouble shooting practices.
7. Ability to count accurately, perform simple arithmetic, read a tape measure and comprehend a simple layout or sketch for size and hole placement.
8.  Must be 18 years of age or older.