Full Time
Applications have closed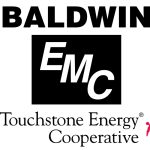 Description of Responsibilities:
• Assist with the production, design, and copy of all BEMC publications, communications, and advertising materials.
• Prepare press and/or news releases and public service announcements.
• Assist with media relations strategy.
• Assist with managing BEMC's social media channels.
• Take photographs of cooperative-related activities and events; develop and archive photos/videos for use in the cooperative's publications, advertising, marketing, and public relations efforts.
• Assist with the cooperative's media placement.
• Participate in various civic and community undertakings aimed toward building positive community relations, community improvement, and a positive image for Baldwin EMC.
• Produce content for the cooperative's internal/external message board network and intranet.
• Conduct member and community presentations on Baldwin EMC programs and the cooperative principles and business model.
• Coordinate special projects and events as directed.
Minimum Requirements:
• Bachelor's degree required in Public Relations, Communication, Marketing, or related field, and a minimum of two years experience in written communications preferred.
• Must be experienced in making effective presentations to various groups and individuals, in addition to communicating well with the public.
• Must be able to manage multiple projects and coordinate schedules.
• Must have excellent verbal and written communications skills.
• Proficient in Adobe Acrobat, InDesign, and Photoshop.
• Proficient with digital and video cameras.
Working Conditions:
• Work is normally performed in an office environment. Overtime may be required, as well as occasional weekend work and some overnight and/or out-of-state travel.
EQUAL OPPORTUNITY EMPLOYER AND PROVIDER
It is the policy of Baldwin County Electric Membership Corporation to be in full compliance with the Americans With Disabilities Act. In accordance with the Act, we will make reasonable accommodation to any employee who needs such accommodation, whether a new hire or a current employee, assuming that the person is fully qualified for the position.
Applications are being accepted at the Alabama Career Center until Tuesday, March 21, 2023. To apply, please visit alabamaworks.alabama.gov and enter Job ID number 3390142 in the keyword search field. Interested candidates can also visit our website at www.baldwinemc.com/about/careers-and-employment/.