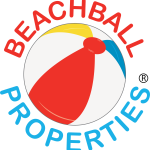 Website Beachball Properties
Come have a BALL at the beach!
Beachball Properties is a locally owned and operated vacation rental company who was awarded VRMA's 2022 Vacation Rental Management Company of the Year. We are looking to hire Quality Control Inspectors with a strong work ethic and an eye for quality.
The inspector's primary focus is properly reviewing a property post-reservation clean per our company standards. Inspectors directly impact guest and owner satisfaction, as well as the success of Beachball Properties. Inspectors are also required to communicate any maintenance issues.
Responsibilities & Duties:
-Inspecting properties after cleanings are completed
-Placing Beachball Properties "Swag Bags" for upcoming guests
-Delivering items to guests ie. linens, lightbulbs, batteries, light appliances. etc.
-Light interacting with guests upon delivering items, customer satisfaction
-Must be able to lift/carry up to 30lbs
-Reliable transportation
-Clean driving history
-Clean criminal background
Job Type: Full-time
Pay: From $15.00 per hour
Schedule:
-Up to 8 hour shifts
-Weekends
-During peak season, required to work weekends and holidays.
This Job Is:
-A job for which military experienced candidates are encouraged to apply
-A good fit for applicants with gaps in their resume, or who have been out of the workforce for the past 6 months or more
-A good job for someone just entering the workforce or returning to the workforce with limited experience and education
-A job for which all ages, including older job seekers, are encouraged to apply
-Open to applicants who do not have a college diploma
You must sign in to apply for this position.
---