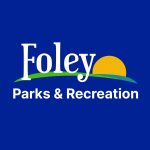 CITY OF FOLEY EMPLOYMENT NOTICE
FIELD MAINTENANCE WORKERS
The City of Foley is accepting applications for seasonal, part-time Field Maintenance Workers for the Recreation Department. Applicants must be 16 years of age or older and hold a valid driver's license.  This position is responsible for the maintenance of the Foley Sportsplex grounds and fields to include planters, sports turf fields and surrounding landscape.
Starting salary is $13.00 an hour with no benefits.  Applicant must pass both a drug test and a background check, which includes a driving record and criminal background check.  Applicant must be willing to work nonstandard hours, weekends and holidays when necessary. Must possess physical tolerance to work outside in extreme conditions and have tolerance for walking extended periods of time, bending, and lifting heavy loads. Apply online at www.cityoffoley.org
THE CITY OF FOLEY IS AN EQUAL OPPORTUNITY EMPLOYER
You must sign in to apply for this position.
---