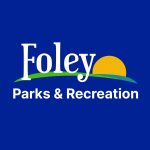 CITY OF FOLEY EMPLOYMENT NOTICE
The City of Foley is accepting applications for seasonal, part-time Lifeguards for the Parks and Recreation Department.  Applicants must be 16 years of age, in good health and have physical stamina and ability to work with children and the public. Under general supervision this person performs rescue work if necessary, provides CPR or emergency first aid and calls for medical assistance if necessary, supervises swimmers for safety and crowd control.  This position will enforce safety and pool regulations, reports safety hazards to supervisor, responsible for the cleanliness of the buildings and ground at the pool areas as well as responsible for vacuuming, skimming, and routine pool maintenance. May apply disinfectant to showers, floors, and decks.  Must have the ability to interact with the public, and may teach swimming lessons to the public.
Up to $14.00 an hour with no benefits.  Successful applicant must pass both a drug test and a background check, which includes a driving record check. Apply online at the City's website at www.cityoffoley.org until positions are filled.
THE CITY OF FOLEY IS AN EQUAL OPPORTUNITY EMPLOYER
You must sign in to apply for this position.
---