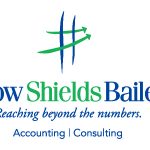 Website Crow Shields Bailey PC
Reaching Beyond the Numbers
Full-Charge Bookkeeper
We are looking for an experienced, innovative full-charge bookkeeper with a firm understanding of payroll, sales tax, financial statements, and other facets of client write up work who enjoys working with clients, embraces technology, and is adaptive to change. Who wouldn't want to work in a line of business with 50% growth year after year? The responsibilities/attributes to possess would include, but not limited to:
Assists clients/team in accounting data clean up
Enter data into QuickBooks
Reconcile bank accounts, credit card accounts and investment accounts
Enter adjusting journal entries
Month-end close
Prepare financial statements
QuickBooks set up, online and desktop
Process payroll
Prepare payroll reports
Prepare 1099s
Prepare business licenses
Workman's Comp Audit
Prepare sales tax returns
Assist with providing and implementing processes and procedures
Innovative
Great with time management, efficiency, and communication
Job Type: Full-time
Benefits:
401(k)
401(k) matching
Dental insurance
Disability insurance
Health insurance
Life insurance
Paid time off
Professional development assistance
Vision insurance
Experience:
Bookkeeping: 5 years (Required)
You must sign in to apply for this position.
---