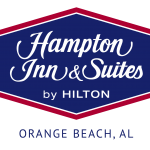 Hampton Inn & Suites, Innisfree Hotels
Hotel located directly on the beach in Orange Beach, Alabama
Department: Sales & Marketing
FLSA Status: Non-Exempt Approved By: Human Resources
Summary
The Sales Coordinator solicits, secures arrangements, coordinates, and conducts follow-up for small local and group catered events as well as dry meetings and convention affiliates.
Essential Duties and Responsibilities include the following. Other duties may be assigned.
– Always approaches all interactions with guests and employees in a friendly and service-oriented manner by maintaining a positive demeanor.
– Responds to telephone inquiries and sets appointments by determining client's needs and specifications for referral to Convention Services Manager.
– Works with Sales Director to plan and execute special events, which includes meeting with clients and vendors to obtain information regarding their event.
– Responsible for designing menus to present to clients and deciding on event space layout to fit the flow of events.
– Acts as the lead during events, which includes briefing staff on the plans, setting out timelines for events, ensuring proper event setup, and directing staff during events to ensure execution according to client expectations.
– Generates contracts and BEOs.
– Assists in creation of Welcome/Introduction Packets, Pre-Planning Meeting Packets, Pre-Conference Meeting Welcome Packets, and Thank You Letters.
– Coordinates catering and beverage services for events. This includes working with internal and external clients to identify food and beverage requirements for the meetings.
– Regularly evaluates conference rooms and facilities for problems such as light outages, blemishes on surfaces or technical issues, and reports any problems to the appropriate department.
– Coordinates Pre-Conference Meeting and Post-Conference Meeting Outlook invites.
– Works with Director of Sales to ensure that all functions are "tied-down" 72 hours in advance (guarantees, floor plans, entertainment, flowers, A/V etc.)
– Administers complaints and negative feedback from customers to address concerns and where applicable, provide a quick service recovery.
– Assigns territories and quotas to Sales staff, tracking progress on a regular basis.
– Coordinates training and scheduling for Sales staff.
– Shows initiative in job performance by anticipating the needs of guests and team members.
– Follows all company's policies, procedures, and meet standards.
– Performs any other duties as assigned by management.
Qualifications
1. Must have a high school diploma or equivalent.
2. Minimum 1 year of convention services, or sales support experience required, hospitality industry preferred.
3. Ability to interpret a variety of instructions provided in written, oral, or scheduled form.
4. Ability to read, write, and speak effectively in English in order to communicate with guests and team members.
5. Ability to perform basic mathematical calculations.
6. Ability to work with computers and good knowledge of operating software preferred.
7. Friendliness, problem solving, and organizational skills needed.
8. Have a strong attention to details.
9. Must be able to communicate effectively and often handle disgruntled guests and difficult situations.
10. Must be able to multi-task.
11. Must be a team player.
12. Ability to work independently with minimal supervision in a high degree of autonomy.
You must sign in to apply for this position.
---