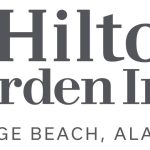 Website Hilton Garden Inn Orange Beach
Hilton Garden Inn Orange Beach
We are looking for a Bartender, or Mixologist, to mix and serve alcoholic beverages to all guests. Daily duties include verifying the identification and age of customers, preparing, and serving alcoholic beverages, accepting payment from customers, cleaning glasses and bar utensils and balancing cash receipts to record sales.
Essential Duties and Responsibilities include the following. Other duties may be assigned.
– Always approaches all interactions with guests and employees in a friendly and service-oriented manner by maintaining a positive demeanor.
– Promotes a positive and caring work environment by addressing and resolving any conflict in a calm and poised manner.
– Engages and creates a positive experience for guests.
– Verifies identification and age requirements of customers.
– Must be able to make a variety of popular and creative cocktails and be familiar with different types of wine and beer.
– Takes beverage orders from guests.
– Prepares and serves beverages that are both alcoholic and nonalcoholic, following recipes and procedures for crafting specialty beverages.
– Ability to sell or influence others for upselling and suggestive selling.
– Makes drink suggestions based on customer tastes and preferences.
– Stocks beer and wine, washes utensils, glasses, and tools, and wipes down surfaces.
– Maintains the bar area and makes sure that all products, drinks, and cups are readily accessible and available for use during an event.
– Arranges bottles and glasses to make attractive displays.
– Collects payments from guests, processes credit card transactions, and accurately manages cash transactions, settling tabs before the end of events.
– Keeps an eye out for potentially unsafe situations and overindulgence and ensures that no alcohol is consumed by minors by checking IDs and responding appropriately when guests violate state laws or regulations.
– Maintains a friendly attitude, attending all guests in an efficient and prompt manner.
– Demonstrates a thorough knowledge of food and beverage products, menus, and promotions.
– Provides guests with information about facilities, attractions, and activities in or outside the property.
– Organizes special functions as directed by management.
– Stays current and up to date with all hotel's special events.
– Projects a professional manner with an emphasis on hospitality and guest service.
– Handles guest complaints and solve problem to the degree possible.
– Performs any other duties as assigned by management.
Qualifications
1. Must have a high school diploma or equivalent.
2. Minimum 1 year of bartending and customer service experience required, hospitality industry preferred.
3. Ability to interpret a variety of instructions provided in written, oral, or scheduled form.
4. Ability to read, write, and speak effectively in English in order to communicate with guests and team members.
5. Knowledge of reservation and POS systems.
6. Ability to work with computers and good knowledge of operating software preferred.
7. Must be able to multi-task and be detail oriented.
8. Must be a team player.
9. Ability to work independently with minimal supervision in a high degree of autonomy.
You must sign in to apply for this position.
---