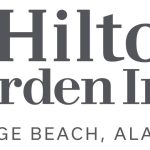 Website Hilton Garden Inn Orange Beach
Hilton Garden Inn Orange Beach
Innisfree Hotels is an inclusive workplace that fosters a culture of care where employees genuinely matter, and their voices are heard.
The Houseperson is responsible for maintaining the cleanliness of guest corridors, housekeeping closets, service elevator landings, and all other assigned areas. This role is responsible for transferring linen to and from the closets as well as delivering any other items to guest rooms as needed.
Essential Duties and Responsibilities include the following. Other duties may be assigned.
– Always approach all interactions with guests and employees in a friendly and service-oriented manner by maintaining a positive demeanor.
– Promote a positive and caring work environment by addressing and resolving any conflict in a calm and poised manner.
– Maintain regular attendance as required by scheduling which will vary according to the needs of the individual property.
– Maintain high standards of personal appearance and grooming which includes wearing the proper uniform and nametag when working.
– Walk assigned floors at the beginning and end of shift; removing any newspapers, trash, trays, and/or linens and note any areas that may need immediate cleaning or dusting.
– Assist with housekeeping calls and requests and ensure that they have been completed with follow-up and communication.
– Assist with keeping linens and supplies stocked and maintained.
– Must be familiar with proper guest room cleaning procedures to assist with cleaning if needed.
– Handle items for "Lost and Found" according to company standards.
– Report any needs for repairs to the proper department in a timely manner.
– Show initiative in job performance by anticipating the needs of guests and team members alike.
– Follow all company's policies and procedures.
– Must maintain a clean and safe work environment and report any safety issues to management immediately.
– Perform any other duties as assigned by management.
Qualifications
1. Must have a high school diploma or equivalent.
2. Minimum 1 year of housekeeping experience in the hospitality industry preferred.
3. Ability to interpret a variety of instructions when provided in written, oral, or scheduled form.
4. Ability to read, write, and speak effectively in English in order to communicate with guests and team members.
5. Ability to perform basic mathematical calculations.
6. Have a strong attention to details.
7. Must be able to multi-task.
8. Must be a team player.
9. Ability to work independently with minimal supervision in a high degree of autonomy.
Innisfree Hotels will invest in you, if you invest in you. We are a fast-paced, expanding company and we need team members who thrive on challenge, seek responsibility and value our culture to lead us into the next generation of growth.
You must sign in to apply for this position.
---