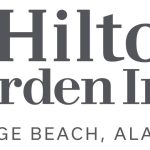 Website Hilton Garden Inn Orange Beach
Hilton Garden Inn Orange Beach
The Sales Administrative Assistant provides support to the Sales team and is responsible for performing clerical duties such as completing expense reports or sales proposals and carrying out administrative tasks such as coordinating meetings and office communications.
Essential Duties and Responsibilities include the following. Other duties may be assigned.
– Always approaches all interactions with guests and employees in a friendly and service-oriented manner by maintaining a positive demeanor.
– Assists the Sales staff by professionally directing the flow of information and traffic in the office including phone calls, appointments, and inquiries.
– Responds to telephone inquiries and sets appointments by determining client's needs and specifications for referral to Sales Coordinator and Director of Sales.
– Compiles and maintains physical or digital files on clients, leads, expenses, and sales and deliver related reports.
– Assists Sales and Catering team with administrative duties such as creating contracts, entering group bookings in Delphi, responding to leads.
– Works with Manager to plan and execute special events, which includes meeting with clients and vendors to obtain information regarding their event.
– Serves as the point of contact for the Sales Department, conveying information from management, coordinating calendars, and assisting with travel arrangements when needed.
– Organizes files, work areas, and office equipment, ordering office supplies when needed. – Assists coordinating catering and beverage services for events.
– Creates special reports and projects when necessary and as assigned by the Director of Sales.
– Completes necessary documentation for telephone requests, amenity requests, key requests, banner requests, transportation requests and vendor requests
– Assists with creating Banquet Event Orders (BEOs) and with making changes to BEOs.
– Coordinates Pre-Conference Meeting and Post-Conference Meeting Outlook invites.
– Shows initiative in job performance by anticipating the needs of guests and team members.
– Assists in the Service Recovery process by proactively resolving guest issues and notifying the supervisor on duty immediately.
– Follows all company's policies, procedures, and meet standards.
– Performs any other duties as assigned by management.
Qualifications
1. Must have a high school diploma or equivalent. 2. Minimum 1 year of catering, convention services, or sales support experience required, hospitality industry preferred.
3. Ability to interpret a variety of instructions provided in written, oral, or scheduled form.
4. Ability to read, write, and speak effectively in English in order to communicate with guests and team members.
5. Ability to perform basic mathematical calculations.
6. Ability to work with computers and good knowledge of operating software preferred.
7. Friendliness, problem solving, and organizational skills needed.
8. Have a strong attention to details.
9. Must be able to communicate effectively and often handle disgruntled guests and difficult situations.
10. Must be able to multi-task.
11. Must be a team player.
12. Ability to work independently with minimal supervision in a high degree of autonomy.
Physical Demands
The physical demands described here are representative of those that must be met by an employee to successfully perform the essential functions of this job. Reasonable accommodations may be made to enable individuals with disabilities to perform the essential functions.
– While performing the duties of this job, the employer is regularly required to use hands, and is required to talk and hear. The employee is frequently required to stand, bend, and walk for long periods of time. The employee will be required to reach, with hands and arms. Specific vision abilities required by this job include close vision, peripheral vision, and ability to adjust focus. This position demands physical and mental health.
– The position occasionally requires the employee to stoop, kneel, crouch, or crawl and smell. The employee will be required to lift, carry, walk, sit, push, pull, and work a flexible schedule including long hours, holidays, and weekends. Must be able to move continuously during work hours and to lift up to 25 pounds.
– The noise level in the work environment is usually moderate
We are looking for a qualified Sales Administrative Assistant to join our Sales team and help us achieve our goals. You will serve as a point of contact for guests with queries about services, packages, and events and provide support for the Sales department.
Please send resumes to obenboe@innisfreehotels.com or apply in person.
You must sign in to apply for this position.
---