Part Time
Applications have closed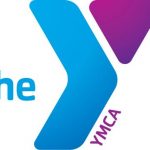 Website John McClure Snook Family YMCA
Youth Development, Healthy Living, Social Responsibility
Description
PREREQUISITES:
Basic life support (CPR), First Aid, AED certification within 90 days of hire date
Must be punctual
Must have good human relations skills to facilitate positive relationships with members and staff
Must promote all programs for the YMCA and Fitness Department
Must be able to work with all populations: children, teens, adults, men and women
Must be familiar with emergency procedures
Must be flexible with schedule including holidays
GENERAL REQUIREMENTS:
The Fitness Floor staff is responsible for providing knowledge and demonstration of exercises in a safe and correct manner and maintain the cleanliness of the strength, cardio and group fitness areas. Fitness Floor staff must possess organizational, human relations and communications skills. Fitness background is a plus. Must be able to lift #45.
RESPONSIBLITIES:
Provide Equipment OrientationsMust be able to help members fill out the Par-Q form
Obtain information concerning any limitations, past or present injuries, and medications
Inquire about goals and previous exercise programs
Provide thorough demonstrations of each machine and set the seat height, arm adjustments (when necessary) and a comfortable weight for each exercise
Oversee Cardiovascular FloorDemonstrate use of machines to members, keeping in mind their goals and history
Perform maintenance and cleaning of all cardiovascular equipment
Pick up magazines, magazine holders and trash on the floor
Oversee Strength FloorDemonstrate exercise technique when asked outside of equipment orientations
Spot members during lifting
Perform maintenance and cleaning of all strength equipment
Give Fitness Evaluations (must be a personal trainer)Oversee each part of the evaluation: body fat measurements, sub-max cardiovascular test, bench press test, half sit up test, sit and reach flexibility test.
Answer exercise related questions
Be informed about the most effective weight training methods approved by the YMCA and be able to perform and teach these new methods to all members in a manner that promotes quality and consistency.
Attend all staff meetings
Represent and promote the YMCA, its goals, philosophies and mission, in a way that reflects the true character and image of the "Y"
Dress in a professional manner. Wear YMCA black fitness staff shirt with black, khaki or grey pants/shorts. Tennis shoes should be worn. Open toed shoes and sandals are NOT allowed.
Maintain general facility cleanlinessPick up paper in the locker rooms. Close locker doors. A walk through should be done in the locker rooms every hour.
Vacuum, sweep and mop all fitness related areas
Clean mirrors
Wipe all equipment down on a regular basis to ensure cleanliness and a safe environment for all members.
FUTURE REQUIREMENTS:
New Employee Orientation
YMCA principles of health and fitness
YMCA personal trainer if desired
Disclaimer
I accept this position with the understanding that the first 90 days are trial only. I understand my employment may be terminated, during this 90 day for whatever reason and with no prior notice. I accept this job description in its entirety and will perform all of the duties listed to the best of my abilities.