Full Time
Applications have closed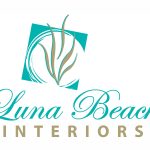 Website Luna Beach Interiors
Interior Design
Position Overview:
Luna Beach interiors is looking for a Manager of Accounting and Administration (the Manager) in the Orange Beach, AL area. The Manager is responsible for all accounting, human resources, office facilities and office staff. Task will include bookkeeping, managing office staff, posting open positions, and recruiting staff, maintaining all insurance policies, leases, and other contracts. The Manager is expected to be competent in prioritizing and working with little supervision. The Manager reports directly to the owner and supervises a small staff.
Essential Job Functions: The following statements are intended to describe the general nature and level of work being performed and are not to be construed as an exhaustive list of all responsibilities.
·         Coordinate office activities and operations to secure efficiency and compliance to company policies
·         Supervise administrative and design staff
·         Perform bookkeeping duties, maintain the general ledger, and reconcile general ledger accounts
·         Maintain controls to ensure Company policies and procedures are being followed
·         Assume responsibility for correct and accurate accounting classification of expenditures, including capital, accounts payable and  other matters
·         Maintains sufficient funds by forecasting cash requirements and obligations
·         Create invoices and track receivables for the commercial side of the business
·         Create and update records and databases with personnel, financial and other data
·         Manage the company's payroll and human resource needs including overseeing the payroll system and time recording functions
·         Manage and file property and sales tax returns
·         Coordinate with the outside Tax Accountant for annual income tax reporting
Qualifications/Skills
·         College degree and three to six years of relevant accounting and human resources experience
·         Extensive knowledge of accounting practices and standards
·         Expertise with accounting software and knowledge of all accounting functions including year-end financial reporting, monthly, quarterly and annual tax reporting
·         Expertise with Microsoft office. Experience with retail or inventory software is a plus.
·         Excellent communication and interpersonal abilities
·         Ability to handle multiple tasks and meet deadlines
·         Ability to think outside the box and take initiative
·         Excellent organizational and leadership skills