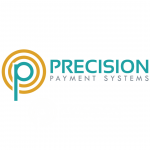 Website Precision Payment Systems
Supporting small businesses with payment processing since 2013!
Precision Payment Systems is in high-growth, high-development mode and we are looking for experienced outside sales agents to sell merchant payment solutions and multiple point-of-sale systems. Precision Payment Systems is the leading independent broker of trusted payment systems. As an independent broker, we have strong relationships with the world's leading processors and POS developers, which enables us to offer the best solutions on behalf of the needs of our merchants and the most efficient processing solutions available.
This is an outside sales position, responsible for prospecting and selling credit card payment processing solutions, necessary processing hardware, and value-added services as well as point-of-sale systems and their peripherals. We are looking for competitive outside sales executives to attract new clients and increase sales. The sales agent will generate leads, qualify prospects, present options, negotiate, and be able to close business while building the Precision Payment Systems brand in accordance with both the Core Values and Mission Statement of the company.
This position involves lead-to-close sales activities including prospecting/cold calling, networking, developing a strategic sales prospecting plan to attract small to large volume clients, meeting clients in the field, and closing new business. Some leads will be provided as well as robust in-house and field training. The selected candidates will have a flexible work schedule between the PPS corporate office, their home office, the field, and will be held accountable weekly for goals and other metrics. This is a W2 employment opportunity.
The candidate must align with both our company Core Values and Mission Statement.
Core Values:
Family First
Do the right thing. Always, in all ways
If you do not know it to be 100% true, do not say it.
Under-promise. Over-deliver. But not too much.
Enjoy the journey.
PPS Mission Statement:
Precision Payment Systems consults with merchants to provide the optimal choice in payment and business management systems for their custom needs. We are driven by the highest standard of service and account management and view every customer as part of our family.
Responsibilities:
Self-Motivated and driven to succeed, with an ability to work independently
Build your own network, leads and pipeline through self-sourcing activities using the training provided to you
Follow up immediately on any leads that are provided
Deliver outstanding and compelling sales presentations and proposals, both in person and on the phone
Track all sales activity and results in a CRM system
Attend meetings and trainings as requested
Outstanding people skills and written communication
Strong math skills needed to provide merchant statement analysis
Time management, follow up and follow through
Establish a trusted relationship with clients through honest and clear expectations
Identify, initiate, and make the most of sales opportunities
Maintain professionalism, diplomacy, sensitivity, and tact to portray Precision Payment Systems in a positive manner, protecting the brand
Qualifications:
Minimum of 1 year B2B outside sales experience, preferably in selling services
Industry knowledge preferred
Teachable and accountable
Ability to provide solution-selling with a complex set of products is required
Must have strong math and negotiating skills
Must have excellent phone, in-person and written communication skills
Computer use competency; basic knowledge and ability to use a computer, internet, and reporting tools, i.e. Microsoft Office products and have exposure to CRM systems
Personal computer or tablet, automobile with current insurance, and cell phone required
Match our company culture code listed below:
Humble: Have humility and be respectful; we're here to serve others! Also, ask questions or clarification; do not assume you know it
Effective: Get things done
Adaptable: Willing to fill any role, anytime. Going above/beyond the call of duty
Transparent: Open and honest to self and others
A founder: Think big, go fast, and solve for the customer
Organized: Juggle multiple requests/problems simultaneously and work to solve them all
Benefits
Competitive compensation packages commensurate with experience
Gas allowance
Health/Dental/Vision
2 weeks PTO
Robust Training Program
Paid holidays (including birthday/floating holiday)
Half day Fridays
Furbaby Fridays
Fully stocked kitchen
Retirement with company matching
Potential year-end bonus
Team-building events
Business entertainment opportunities
Networking memberships provided
This job description in no way states or implies that these are the only duties to be performed by the employee(s) incumbent in this position. Employees will be required to follow any other job-related instructions and to perform any other job-related duties requested by any person authorized to give instructions or assignments. All duties and responsibilities are essential functions and requirements and are subject to possible modification to reasonably accommodate individuals with disabilities. To perform this job successfully, the incumbents will possess the skills aptitudes and abilities to perform each duty proficiently. Some requirements may exclude individuals who pose a direct threat or significant risk to the health or safety of themselves or others. The requirements listed in this document are the minimum levels of knowledge, skills or abilities. This document does not create an employment contract, implied or otherwise, other than an "at will" relationship.
You must sign in to apply for this position.
---