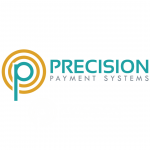 Website Precision Payment Systems
Supporting small businesses with payment processing since 2013!
Precision Payment Systems is in high-growth, high-development mode and we are hiring Outside Sales Reps to sell merchant payment solutions and multiple point-of-sale systems. Precision Payment Systems is the leading payment processor choice for small businesses. As an independent broker with 10 years in the industry, we have built strong relationships with the world's leading processors, enabling us to offer the best solutions on behalf of our merchants needs and the most efficient processing solutions available. Our company culture is built on being merchant advocates and treating both our clients and coworkers as family. We operate on a foundation of the utmost quality service, honesty, and transparency. As an Outside Sales Executive with PPS, you are responsible for driving revenue growth and bringing in new business.
This position involves lead-to-close sales activities including research, hunting for new prospects, setting appointments with business owners to educate them on PPS's payment processing solutions, and inviting them into the PPS family. This will be done through a mix of cold-calling ad networking activities.
This 1099 compensation package offers bonuses + residuals per activated account within the 90-day introductory period; after successful completion of the introductory period, the candidate will enjoy a potential annual bonus as well as ongoing monthly residuals at a hefty split. This also includes our full benefits package as well as robust training, coaching, a PPS laptop for work use, and marketing and support staff plus room for career advancement.
The selected candidates will need to be located in the Southern Alabama/Coastal Florida territory as the position will require some travel to work with clients in-person. The South Alabama office is located in Orange Beach. This is a hybrid office and remote work position.
Responsibilities and Required Competencies:
-Self-Motivated and driven to succeed, with an ability to work independently
-Build your own network, leads and pipeline through self-sourcing activities using the training provided to you
-Prospect and close new merchant accounts consistently month over month
-Respond to all sales leads in a timely manner
-Track all sales activity and results in a CRM system
-Assess customers' business needs and identify products/services that meet those needs
-Deliver outstanding and compelling sales presentations and proposals, both in person and on the phone
-Exhibit outstanding people skills and written communication
-Overcome customer objections and concerns
-Possess strong math skills in order to provide merchant statement analysis
-Gain a full understanding of all PPS product and service offerings as well as the PPS sales cycle
-Possess strong time management skills
-Establish a trusted relationship with clients through honest and clear expectations
-Provide and maintain all required PPS documentation and reporting
-Participate in ongoing learning opportunities
Required Minimum Qualifications:
-Associate's degree
-Minimum of 1 year "Business to Business" outside sales experience
-Teachable and accountable
-Ability to provide solution-selling with a complex set of products is required
-Strong math and negotiating skills, have excellent phone, in-person and written communication skills
-Knowledge of Microsoft Office products and CRM systems
-Must have reliable automobile with current insurance and cell phone
-Background checks will be performed
Preferred Qualifications:
-Bachelor's degree
-B2B experience in the following industries:
—Financial/Banking
—Merchant Services
—Mortgage
—Insurance
—Software/Technology
Benefits:
-Competitive Compensation Packages commensurate with experience
-Health/Dental/Vision
-Robust Training Program
-Paid holidays (including birthday/floating holiday)
-Retirement with company matching
-Bonus potential
This job description in no way states or implies that these are the only duties to be performed by the employee(s) incumbent in this position. Employees will be required to follow any other job-related instructions and to perform any other job-related duties requested by any person authorized to give instructions or assignments. All duties and responsibilities are essential functions and requirements and are subject to possible modification to reasonably accommodate individuals with disabilities. To perform this job successfully, the incumbents will possess the skills aptitudes and abilities to perform each duty proficiently. Some requirements may exclude individuals who pose a direct threat or significant risk to the health or safety of themselves or others. The requirements listed in this document are the minimum levels of knowledge, skills or abilities. This document does not create an employment contract, implied or otherwise, other than an "at will" relationship.
You must sign in to apply for this position.
---