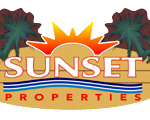 Website Sunset Properties
Over 20 years in business serving the Alabama Gulf Coast
Want to work on the beach?  We are looking for full-time and part-time maintenance person to join our team!
We need someone who can change a light bulb, GFI switch, hang a ceiling fan or install a dishwasher, etc.  If you do not know how, we would love to teach you a skill! You can apply in person at our Sunset Properties office on Hwy 59 across from The Track at the base of the bridge or you can send your application to Monica@SunsetProperties.com.
You must sign in to apply for this position.
---