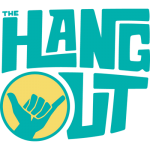 Website The Hangout
Celebrate each day at The Hangout! From high-profile events to daily family games, our staff serves up a dose of fun with every meal. Located right along the beautiful white sandy beaches of Gulf Shores, the Hangout always feels like a beach party whether it is hosting after parties for sports games, festivals, pop-up workouts, fun runs, playing in the sand pit, pick-up games of ping-pong, foosball, four square, or playing in the family foam parties. As we like to say, come for the food, and stay for the fun!
You want an awesome job at the beach as the driving force of The Hangout's culinary & hospitality vision? We are looking for a Front of House Manager with at least 3 years' experience with passion to provide our guests with the best possible dining experience.
Our FOH Manager works closely with our General Manager and Chef. FOH Manager oversees all aspects of providing our guests the best possible experience, including overall restaurant profitability, staff leadership, and food presentation. Must have excellent communication and organization skills, strong knowledge of proper food handling and sanitation standards, and be able to lift up to 50 pounds, stand for long periods of time, and available to work late nights, holidays, and long shifts as necessary.
"Join our Party Crew"
Visit us at: TheHangout.com
You must sign in to apply for this position.
---