Part Time
Applications have closed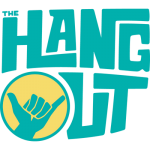 Celebrate each day at The Hangout!
From high-profile events to daily family games, our staff serves up a dose of fun with every meal. Located right along the beautiful white sandy beaches of Gulf Shores, the Hangout always feels like a beach party whether it is hosting after parties for sports games, festivals, pop-up workouts, fun runs, playing in the sand pit, pick-up games of ping-pong, foosball, four square, or playing in the family foam parties. As we like to say, come for the food, and stay for the fun!
A host or hostess is responsible for greeting customers at a restaurant with a smile, welcoming them into the establishment, seating them, and providing them with a menu. They are the organizer and the first and last impression of the restaurant.  Keeping the restaurant orderly, making sure the customers are content, and keeping track of what's going on at each table are just some of the ways a host or hostess helps to keep a restaurant and its guests happy.
Essential Duties & Responsibilities: 
The following are examples only and are not intended to be all inclusive or restrictive; other duties may be assigned as necessary. Requirements for this position are necessary for us to reach our fullest potential in providing a superior entertainment experience to our guests.
Greeting guest as they enter and putting them on a waiting list as necessary.
Providing guest with menus and answering any initial questions.
Visit us at: TheHangout.com