Full Time
Anywhere
August 31, 2023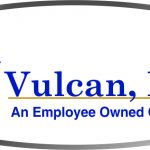 Rolling Mill General Production – Vulcan Aluminum Mill
Primary Purpose:
The function of the General Production worker at the Rolling Mill is to monitor and control the rolling operations performed in the process of making metal coils before they are slit into other products.  Based on business and customer needs, you may be reassigned from time to time to perform a different job.  If so, you will be required to meet the job requirements in the job description for that specific job.  This position requires the ability to work Monday through Friday on a 8 hour shift rotation (7am to 3pm / 3pm to 11pm / 11pm to 7am).
Duties and Responsibilities:
1.Assists in the initial phases of the hot and cold rolling process by ensuring that aluminum sheets are properly placed into the slots on the rewind mandrels while adhering to all safety procedures.
2.Observes the aluminum feeding process by carefully watching for any quality defects and/or safety concerns and reporting any identified issues to the designated individuals.
3. Provides support with the various additional quality checks and production verification activities such as verifying the width/weight of coils and then providing that information to the designated individuals for entry onto the master coil ticket.
4. Assists in the maintenance and prepping of the rolling mill through changing mill gears, changing of break over and mill work rolls and removing and transporting any mill parts that need repair or replacing.
5. Ensures that all work areas are clean and free of any debris that can interfere in the production process or that could potentially cause a hazard for individuals in the Plant.
6. Provides support to the furnace and caster process by being prepared to perform those functions effectively and accurately when needed/requested.
7. Maintains contact with the other mill operators and/or Shift Supervisor ensuring they are aware of any problems or difficulties that arise during the rolling process.
8. Performs other functions and duties as needed or requested.
9. Adheres to all applicable attendance and safety policies.
Qualifications:
Ability to read and comprehend applicable part prints and similar schematics preferred.
Ability to read and follow complex production orders and understand applicable trouble shooting practices preferred.
Ability to utilize heavy equipment based on established protocols and job-related needs preferred.
Knowledge and ability to use manufacturing related control panels and applicable tools preferred.
Must be 18 years of age or older.
You must sign in to apply for this position.
---