Full Time
Anywhere
September 1, 2023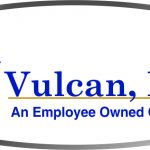 Slitter/Washer Production Operator-  Vulcan Aluminum Mill
Primary Purpose:
The purpose of the GPW Washer/Slitter Operator is to monitor and control the washing/slitting machine in order to ensure the quality of finished products prior to them being transported for packaging and shipping.  This position requires the ability to work Monday through Friday on a 8 hour shift rotation (7am to 3pm / 3pm to 11pm).
Essential Duties and Responsibilities:
1. Loads metal coils onto the slitting/washing machine utilizing a forklift, then carefully preps the coil and the washing/slitting machine for production and then unloads the coil from the rewind turnstile.
2. Assists in preparing the slitting machine for production by setting up slitting heads based on customer specifications in order to ensure a good quality slit edge (i.e., knife depth, gaps for different gauges and temper).
3. Observes slit coils as they are being processed though the slitting machine checking for any apparent quality issues such as thickness, flatness, any potential cracks/flaws and other required customer specifications.
4. Assists with various washing functions which includes blow downs and back flushing vacuum rolls and operating the solvent filtering system ensuring that all safety guidelines and protocols are followed.
5. Provides support in the daily and periodic cleaning/prepping of the slitting machine which includes disassembling, cleaning and making repairs to the slitter.
6. Ensures that all work areas are clean and free of any debris that can interfere in the production process or that could potentially cause a hazard for individuals in the Plant.
7. Prepares completed coils for shipping by assisting with banding them, operating the shrink wrap machine and ensuring that all required packing materials and shipment information is included.
8. Provides support to all other processes around the plant by being prepared to perform those functions effectively and accurately when needed/requested.
9. Performs other functions and duties as needed or requested.
10.Adheres to all applicable attendance and safety policies.
Qualifications:
Ability to read and comprehend applicable part prints and similar schematics preferred.
Ability to read and follow complex production orders and understand applicable trouble shooting practices preferred.
Ability to utilize heavy equipment based on established protocols and job related needs preferred.
Knowledge and ability to use manufacturing related control panels and applicable tools preferred.
You must sign in to apply for this position.
---