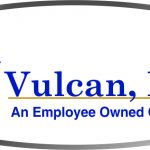 Business Systems Analyst
Primary Purpose:
The purpose of the Business Systems Analyst position is to provide comprehensive support and assistance to the Company and end users in regard to all aspects of Plex ERP and information technology hardware and software.
Essential Duties and Responsibilities:
1. Provides Plex ERP application support to end users which includes instructing, technical troubleshooting, account setup, security setup, etc.
2. Document business processes (current and future state), develop standard operating procedures and end user training materials.
3. Assist plant locations to update work instructions and process documentation.
4. Facilitates user discussion groups to share information regarding technical issues and general application knowledge to assist users in understanding current software applications and      their usability.
5. Performs additional job related and/or non-job related functions when needed or requested.
Qualifications and Experience:
1. Bachelor Degree in Computer Science or Management Information Systems along with 3 years of Information Technology for manufacturing or related industry.
2. Basic knowledge of all standard modules in Plex ERP,  excellent written and oral communication skills, be able to work independently with little supervision and have strong analytical skills along with proven problem solving abilities.
You must sign in to apply for this position.
---