Full Time
January 31, 2023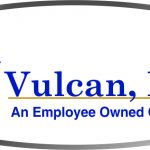 Website Vulcan, Inc.
Vulcan, Inc.
Maintenance Technician
The purpose of the Maintenance Technician Entry Level MT1 – MT2 is to provide electrical and mechanical support to the Maintenance Department.  This is an entry level maintenance position.  Standard tools are to be supplied by the employee.  Based on business and customer needs, you may be reassigned from time to time to perform a different job.  If so, you will be required to meet the job requirements in the job description for that specific job.
Essential Duties and Responsibilities:
1. Pulls and terminates wire and cable based on electrical drawings. Able to run/bend rigid conduit.
2. Entry level ability in maintenance related to troubleshooting and ability to utilize mechanical principles.
3. Ability to verify that a circuit is de-energized prior to working on it.
4. Skilled in use of a multi-meter to measure resistance, AC and DC voltage and current.
5.Understand basic AC motor control equipment and circuitry.
6. Ability to use a personal computer using a windows operating system.
7. Ability to do basic troubleshooting such as check for shorts, open circuits, blown fuses, and improper wiring.
8. Ability to identify and lock out all sources (zero energy state) of power to machines, equipment, and systems per Lock/Out Tag/Out procedures.
9. Disassembles simple mechanical devices and reassembles for repair.
10. Proficient in basic shop math with whole numbers and fractions.
11. Support and adhere to the Plant safety rules and the Vulcan, Inc., Safety Policy.
12. Regular and predictable attendance and shift rotation are essential functions of the job.
Qualifications:
One to 3 years of maintenance related job experience in a maintenance/manufacturing setting is required.
1 or more years of experience in running conduit (including mechanical and hydraulic bending and neat installation of conduit.
1 or more years of experience with 110 and 220 Volt circuits (480V experience is a plus).
Ability to define problems, collect data, establish facts, and draw valid conclusions.
Ability to interpret an extensive variety of technical instruction in mathematical or diagram form.
An Associates degree or certificate/diploma from trade school in a related field is preferred.
Previous knowledge of man lift and forklifts preferred.
Proven skills at maintenance related troubleshooting practices and ability to utilize mechanical principles.
Thorough knowledge of mechanical and/or electrical maintenance principles.
Working knowledge of applicable health and safety regulations and specialized training such as Hazmat.
You must sign in to apply for this position.
---