Full Time
September 1, 2023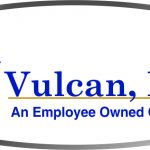 WAREHOUSE PRODUCTION WORKER- Vulcan Utility Signs
PRIMARY PURPOSE:
The purpose of the Warehouse General Production Worker (GPW) position is to ensure the continual operation of the Warehouse process through effective preparation and completion of warehouse based manufacturing orders. Based on business and customer needs, you may be reassigned from time to time to perform a different job.  If so, you will be required to meet the job requirements in the job description for that specific job. Hours: Monday – Friday 7:00am to 3:30pm.
ESSENTIAL DUTIES AND RESPONSIBILITIES:
1. Facilitates the completion of daily Plant production goals by setting up and operating all fabrication presses to produce all sizes of signage with corner radius and/or multi hole designs on customer orders that require these specifications. Facilitates the completion of daily production goals by effectively assembling all different types of H41 markers by choosing the right material and making the correct adjustments to the assembly table for correct application.
2. Continually monitors the operation of the fabrication presses by watching applicable gauges and looking and listening for any problems or issues that could pose a potential hazard or interrupt the screening process.
3. Reviews manufacturing print orders to determine size, corner radius, hole pattern, correct color, correct thickness, etc. required to set up the fabrication presses and H41 assembly.
4. Prepares and loads metal and plastic tube as defined on the manufacturing orders for use in Warehouse while utilizing all required PPE.
5. Ensures that all finished product is put in its rightful location such as screening shelf, EFI shelf, Roland storage rack and appropriate pallet.
6. Performs minor trouble shooting on all warehouse equipment which includes the visual inspection of parts and the status of safety devices and reports any problems to the Lead person.
7. May be asked to assist with cylindrical screening duties which include the flamer and cylindrical screen presses. Should be able to read all drawings and manufacturing orders to produce parts to customer standards.
8. May be asked to perform welding duties and should be able to read all drawings and manufacturing orders to produce parts to the customers standards.
9. When welded item is complete and if the powder coater is required, will contact the lead to pickup the item.
10. Ensures that after all items are produced to the finished product, that all pallets are weighed and correct dimensions are listed on the order.
11. Ensures that all work areas are clean and free of any debris that can interfere in the production process or that could potentially cause a hazard for individuals in the Plant.
12. Maintains communication with the Plant Superintendent and Lead person regarding the status of warehouse activities and any changes or updates that may be required.
13. Provides backup support to other Warehouse employees and Shipping personnel by performing their functions effectively as needed or required, ensuring that all applicable safety protocols are followed.
14. Based on business needs, may be asked to help facilitate the completion of daily Plant production goals by setting up and operating cylindrical screen printing equipment to produce single or multi-color designs on customer orders that require screen printing applications. May also be responsible for setting up and operating the flame treater and notcher to prepare the print sleeves for printing while utilizing all required PPE.
15. Ensures that all required paperwork and reports are completed and submitted based on established guidelines.
16. Performs other functions and duties as needed or requested.
QUALIFICATIONS:
The successful candidate will have:
Basic computer knowledge.
Ability to read and comprehend applicable part prints and manufacturing orders.
Ability to read and follow complex production orders and understand applicable trouble shooting practices.
Ability to utilize heavy equipment based on established protocols and job related needs.
Knowledge and ability to use basic tools such as a tape measure, hand tools, and pneumatic tools.
You must sign in to apply for this position.
---