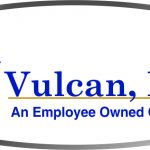 Are you ready to dive into a role that's not only dynamic and hands-on but also essential to the heart of our manufacturing process? If you're passionate about precision and relish the idea of being at the forefront of producing high-quality metal stampings, then we want you on our team!
As a Press Operator, you hold the key to unlocking the full potential of our plant's pressing processes. Your dedication and expertise form the backbone of our daily operations, ensuring that we not only meet but exceed our production goals, leaving our valued customers delighted and impressed. Your skillful operation of manufacturing equipment will be instrumental in achieving daily production targets, maintaining a smooth workflow, and meeting the demands of our customers. Moreover, your attention to detail plays a vital role when placing completed stamped products into storage bins, attaching the manufacturing order, and transporting them for final quality inspection.
Are you a go-getter who loves the first rays of dawn and thrives in the early morning hours? We've got the perfect opportunity for you! Join our team and start your day at 7:00am, ending at 3:30 PM, giving you plenty of time to enjoy your afternoons and evenings. With excitement and purpose, we embark on a journey of productivity and success. Don't miss out on this incredible opportunity—apply now and seize the sunrise shift with us!
MINIMUM QUALIFICATIONS:
1. Ability to read and comprehend applicable part prints and similar schematics.
2. Ability to read and follow complex production orders and understand applicable trouble shooting practices.
3. Ability to utilize heavy equipment based on established protocols and job related needs.
4. Knowledge and ability to use precise tools such as calipers, micrometers, and other measuring devices.
5. Up to (1) one year of related job experience in a similar manufacturing setting preferred.
6.  Must be 18 years of age or older.
You must sign in to apply for this position.
---