Part Time
October 1, 2023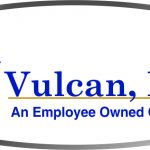 Squeeze Roll General Production-Vulcan Signs
Purpose:
The function of the General Production Worker at the Squeeze Roll  is to ensure the continual operation of the Plant's squeeze roll application process through effective preparation, coordination and application of materials.  Based on business and customer needs, you may be reassigned from time to time to perform a different job.  If so, you will be required to meet the job requirements in the job description for that specific job.  This is a Part-time position (not seasonal).  Hours are M-Fri from 7am to 11am OR 11:30am to 3:30pm
Essential Duties:
Facilitates the completion of daily Plant production goals by operating the squeeze roll machine that is used to apply various types of laminates onto various shapes and sizes of aluminum blanks, based on requirements and specifications from customer orders.
2 Continually monitors the operation of the laminating machine looking for and listening for any problems or issues that could pose a potential hazard or interrupt the squeeze rolling process.
3 Reviews manufacturing orders to determine settings, adjustments, types and colors of laminates, etc., that are required to set up the squeeze roll applicator.
4 Sets up the laminating roll on the machine and loads aluminum blanks onto the squeeze roll feed belt to run the metal through the two rollers, ensuring that proper safety protocols are followed and that the end product meets customer specifications.
5 Examines completed blanks with applied laminate looking for surface smoothness, tears, chips or surface imperfections. Excess laminate is cleanly trimmed off to ensure customer specifications and quality standards are met prior to advancing to the next process.
6 Places completed laminated products onto the appropriate material cart or table and include the manufacturing order with it for transport to the next process area.
7 Performs minor trouble shooting on squeeze roll machines which includes the visual inspection of parts, placing of the rolls and the status of all safety devices and reports any problems to the department Lead person.
8 Collects and places all scrap and waste byproducts into appropriate dumpsters for transport and removal from work area.
9 Ensures that all work areas are clean and free of any debris that can interfere in the production process or that could potentially cause a hazard for individuals in the Plant.
10 Maintains communication with the Plant Superintendent, Production Scheduler and Lead Person regarding the status of Squeeze Roll applicator activities, and changes or updates that may be required.
11 Provides assistance to Central Stores, Screeners, Graphics and Packing personnel as it relates to Squeeze Roll application duties and responsibilities.
12 Ensures that all required paperwork and reports are completed and submitted based on established guidelines.
13 Performs other functions and duties as needed or requested.
Minimum Qualifications:
Ability to count accurately, perform simple arithmetic, read a tape measure and comprehend a simple layout or sketch for size and hole placement.
Ability to read and comprehend applicable part prints and manufacturing orders.
Ability to read and follow complex production orders and understand applicable trouble shooting practices.
Ability to utilize heavy equipment based on established protocols and job related needs.
Knowledge and ability to use basic tools such as a ruler, scales and cutters.
Must be 18 years of age or older
You must sign in to apply for this position.
---