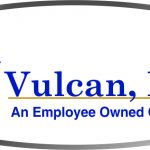 Website Vulcan, Inc.
Vulcan, Inc.
The purpose of the Administrative Assistant  position is to provide administrative support functions to ensure continuous Plant operations and high levels of customer satisfaction with minimum supervision.
Essential Duties and Responsibilities:
1. Relies on knowledge of pre-established guidelines and procedures to perform the functions of the job.
2. Performs accounts payable functions including vouchering of the purchases at the location including inventory, supplies, freight charges and other expenses in a complete, accurate and timely manner.
3. Performs the purchasing function within the ERP system for inventory and supplies while maintaining necessary files, posting of goods received and receipting goods, including the freight cost for same.
4. Engages and communicates with vendors concerning problems, coordinating inbound shipments and works toward resolving any pricing, quantity, packaging and quality discrepancies.
5. Establishes new vendors and maintains a detailed database of all vendors with contact information along with payable information.
6. Performs accounts receivable functions for the Plant including reporting problems with invoices or accounts, following up on past due invoices and providing monthly reports of outstanding balances.
7. Performs timely replies to any credit hold situation by providing current information to the appropriate person(s) to ensure that the Accounting department has all information for their decision.
8. Coordinates the communication between various areas of the Plant ensuring all phone calls, correspondences, e-mails, faxes and any method of contact are accurately and effectively routed to their designated locations in a timely manner.
9. Performs various administrative functions that include, but are not limited to, attending telephone, fax, generic e-mail, sorting/distributing mail, developing correspondence, maintaining and ordering office supplies and other backup support functions.
10. Keeps the management staff informed of any business situations that may affect the overall operation of the business unit.
11. Performs all duties and functions and communicates in an honest, ethical and professional manner according to Company policies and procedures while embracing lean manufacturing and other continuous improvement initiatives.
12. Performs additional job related and/or non-job related functions when needed or requested.
Qualifications:
Proficiency in Microsoft Office Suite
Ability to assist internal and external customers in providing important information.
Ability to effectively use applicable job related software.
Knowledge of basic accounting procedures as they pertain to AR/AP functions, purchasing and vouchering.
Knowledge of the various practices and procedures required when handling confidential customer data.
Proven problem solving abilities as they pertain to order processing and customer service functions.
You must sign in to apply for this position.
---