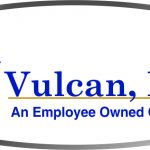 Are you ready to embark on an exciting journey as a Customer Service Representative at Vulcan Utility Signs? Get ready to become the driving force behind exceptional customer experiences, where your dedication and skill will forge lasting relationships and uphold our commitment to excellence.  Hours are Monday to Friday from 7am to 4pm.
As a Customer Service Representative, you'll be the friendly face and voice that our valued customers turn to for support and assistance. Your passion for providing top-notch service will shine as you address inquiries via phone and email, ensuring that every customer feels valued and heard.
Your expertise will be a guiding light as you provide accurate and timely information about our products, services, pricing, and availability. With a keen eye for detail, you'll assist customers in placing orders, processing returns, and resolving any discrepancies, leaving them delighted with every interaction. In our fast-paced world, organization is key, and you'll be the maestro, managing customer accounts, updating information, and meticulously recording every interaction and transaction in our PLEX system. When challenges arise, you'll rise to the occasion, tackling customer complaints and concerns promptly and professionally. Your dedication to finding satisfactory resolutions will leave customers feeling heard and valued.
But your role doesn't stop there! As a proactive champion of customer satisfaction, you'll follow up with customers regularly, seeking opportunities for upselling or cross-selling, and gathering their invaluable feedback to help us continually improve.
Get ready to make your mark as a Customer Service Representative, where every day will be filled with rewarding challenges and opportunities to shine. Join our team, and together, we'll redefine the standard for outstanding customer service in the Sign manufacturing industry. Apply now, and let your passion for service fuel our success!
Requirements:
High school diploma or equivalent
2 or more years of customer service in a manufacturing or industrial environment.
Strong interpersonal and communication skills, both written and verbal.
Excellent problem-solving and conflict resolution abilities.
Ability to multi-task and prioritize effectively in a fast-paced environment.
Proficient in MS Office, internet searches, and other related software programs
Experience in using customer relationship management (CRM) software preferred.
Familiarity with manufacturing processes and products is desirable.
Detail-oriented with good organizational skills.
Ability to work independently as well as part of a team.
You must sign in to apply for this position.
---