Full Time
This position has been filled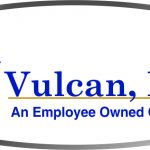 Human Resource Administrative Assistant
The purpose of the Human Resources Administrative Assistant position is to provide administrative support for Vulcan's Human Resources department. This may include:
1. Answering questions regarding general employment related inquiries such as policy clarification or basic benefit questions from company employees.
2. Entering all information in the Human Resources Information System (HRIS) ensuring that all data is accurate and complete.
3. Maintaining communication with the various Plant Superintendents and other applicable contacts regarding human resources activities that impact them or their employees.
4. Assisting in the development and distribution of various Excel reports and documents whether by creating, compiling or distributing the information in the reports.
5. Helping employees with HRIS phone apps, tax or direct deposit changes and/or employee badges as needed.
6. Creating and implementing social media marketing plan and editorial calendar.
7. Developing online content for social media platform production and scheduling.
8. Generating, editing, publishing, and sharing content weekly.
9. Maintaining company social media pages and profiles.
10. Tracking and analyzing analytics reports to gain insight on traffic, demographics, and effectiveness and utilizing this information to positively affect future outcomes.
11. Collaborating with other departments to coordinate promotions, market events and increase reach.
12. Completing general administrative tasks such as answering phones, filing, labels, packet creation, recording safety training, departmental expense invoicing, benefit invoice audits, emergency equip checks, monthly printer copy counts, training room set-up and break down for events, etc.
13. Performs additional duties as assigned.
Qualifications:
The successful candidate will have either:
High School Diplomas/GED and at least 2 years administrative office experience or
An Associate's degree in a business related field with at least 1 year customer service experience
Must be highly functional in all Microsoft Office applications- Excel, Word, Outlook, PowerPoint and have strong social media and other web-based technical application proficiency.
Ability to understand and implement various human resource policies and practices.
Hours of Operation :ONSITE Foley, AL; Monday – Friday 7:00am – 4pm