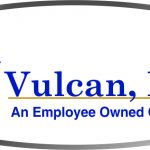 Are you ready to unleash your sales prowess and ignite the growth of Vulcan Utility Signs? As an Inside Sales Development Representative, you'll embark on an exhilarating journey, driving the success of our company by generating and qualifying leads like never before!  Your mission is clear – to be the driving force behind our revenue targets by engaging in outbound prospecting activities that leave no stone unturned. Cold calling, email campaigns, and social media outreach will be your tools as you seek out potential customers and turn them into red-hot leads. You'll be the gatekeeper of excellence as you assess and qualify each lead, ensuring they align perfectly with the vision of Vulcan Utility Signs. Your keen eye for potential will determine the destiny of our sales funnel, ushering prospects towards becoming valued customers.
Your passion for knowledge will shine through as you immerse yourself in the world of Vulcan Utility Signs' products and services. Stay ahead of the game by staying informed about industry trends and keeping a watchful eye on the competitive landscape. Armed with this arsenal of information, you'll artfully articulate the unique value propositions that set our company apart.
To conquer this role, you'll rise to the challenge of meeting or exceeding monthly and quarterly lead generation targets, surpassing all key performance indicators set by our ambitious sales management team.
In this dynamic and rewarding role, you'll be the catalyst of success, driving Vulcan Utility Signs to new heights. Join us as an Inside Sales Development Representative and let your sales prowess soar in a supportive and vibrant environment. The journey begins now – are you ready to seize the opportunity and be part of our incredible success story? Apply today and become an integral part of Vulcan Utility Signs' flourishing future!
MINIMUM QUALIFICATIONS:
3 year(s) required in an industrial or manufacturing sales or customer service role.  Associates or Bachelor's degree are preferred.
Ability to travel at least 25% of the time- no less than 4x per year based on business needs.
Proven experience in outbound lead generation or inside sales
Strong interpersonal skills with the ability to build rapport and establish relationships over the phone
Ability and eagerness to assist customers and prospects
Detailed oriented and readily adaptable to learn
Highly motivated individual with positive energy and initiative
Highly proficient in all Microsoft Office products
Proven Selling Skills
You must sign in to apply for this position.
---