Full Time
August 31, 2023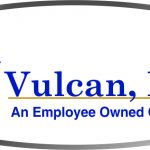 Project Engineer
The purpose of the Mechanical Engineer is to provide project management expertise associated with existing and future projects and assist in the management of a wide variety of engineering related capital and expense projects from inception to completion as directed by the EMC General Manager.
Essential Duties and Responsibilities:
1. Provides engineering expertise as needed in support of reliable operation of existing equipment and production processes, and in regards to design, purchase and installation of new equipment as directed.
2. Plans and formulates assigned concepts and ideas into engineering projects and then manages these assigned projects from inception to completion within the guidelines established by the EMC General Manager.
3. Prepares designs, drawings, plans and specifications for assigned projects, ensures all projects affecting existing equipment modifications are reflected and documented on the appropriate drawing and in the appropriate files.
4. Directs and coordinates manufacturing, construction, installation, maintenance, support, documentation, and testing associated with assigned projects to ensure compliance with specifications, codes, company needs and expectations.
5. Obtains quotes for services and/or equipment, reviews quotes with EMC General Manager and/or Plant/Office Management, provides objective recommendations and then awards contracts based on consensus agreement.
6. Prepares plans, specifications, safety documents, construction schedules, designs, environmental impact studies, and permits, and requests purchase orders as necessary for engineering and maintenance projects.
7. Ensures assigned projects are completed as per the designed scope, approved budget, and parameters set forth by the EMC General Manager and the Plant or Office Manager for the division in which the project is being performed.
8. Responsible for the completion of projects including project financials, confirms payment of all project expenditures, and ensures updating of plant asset and equipment listings is completed.
9. Supervises CAD Operator position and manages records system for equipment manuals, mechanical drawings, and other equipment-support information (paper & electronic) for all Company equipment and buildings.
10. Develops good working relationships with company engineers, maintenance technicians, production operators, first line supervisors and office and plant managers in order to accomplish maintenance and engineering objectives and improve equipment longevity and reliability.
11. Monitors, provides recommendations, and implements equipment improvements, facility improvements, equipment upgrades, safety improvements, and process improvements as needed and directed by the EMC General Manager.
12. Works with, and supports, the Maintenance personnel as needed to decrease production downtime by improvement of equipment reliability and maintainability.
13. Performs all tasks and activities according to all policies and procedures of Vulcan Inc. in an honest and ethical manner.
14. Performs additional duties as assigned.
QUALIFICATIONS:
Bachelors in Engineering from an accredited college or university.
Ability to define problems, collect data, establish facts, draw valid conclusions and implement corrective actions.
Ability to interpret an extensive variety of technical instruction in mathematical or diagram form.
Able to work with Managers, Maintenance and Production personnel and Contractors to achieve optimal engineering results.
Proven project management experience, including scheduling of work, oversight of contractors and budget management.
You must sign in to apply for this position.
---