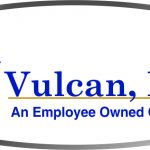 Are you ready to take on a sizzling opportunity in the world of metal production? We are seeking a skilled and dedicated Melting Furnace Operator to join our dynamic team and play a vital role in the production of high-quality aluminum coils. If you have a passion for working with metals and a keen eye for precision, this is the perfect job for you!
As our Melting Furnace Operator, you will be the heart and soul of our production process, ensuring every aspect of the furnace operation dances to perfection. From melting the aluminum to precise alloying and meticulous cleaning, your expertise will be the key to creating top-quality metal ready for casting into coils. Your work will leave a lasting impression on our products and customers. Picture yourself in a role that never stops moving! Prepare to showcase your talents during thrilling 12-hour shifts that rotate between days and nights. Weekends and holidays won't hold you back as you light up our facility with your dedication and passion.
Are you ready to set the industry ablaze and be an integral part of our aluminum transformation journey? Apply now to take center stage as our Melting Furnace Operator. Your talent and passion will shine bright in this electrifying role!
MINIMUM QUALIFICATIONS:
1. Ability to read and comprehend applicable part prints and similar schematics preferred.
2. Ability to read and follow complex production orders and understand applicable trouble shooting practices preferred.
3. Ability to utilize heavy equipment based on established protocols and job related needs preferred.
4. Knowledge and ability to use manufacturing related control panels and applicable tools preferred.
5. Up to (1) one year of related job experience in a similar manufacturing setting preferred.
You must sign in to apply for this position.
---