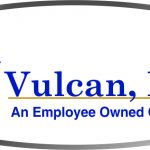 Are you ready to take on an electrifying role as an Outside Sales Representative at Vulcan Utility Signs? Get ready to embark on an exhilarating journey where your sales prowess will fuel our success, and your passion for forging new connections will set you apart as a dynamic force in the industry!
As a Sales Representative, your mission is clear – to exceed sales volume and profitability objectives by seizing every opportunity to grow our business. You'll be on the front lines, blazing trails as you develop new prospects and reignite relationships with inactive customers. Your determination to make an impact will lead you to research industry pipeline projects, identify key players, and engage decision-makers to secure coveted opportunities. Car rides and plane journeys will be your means of exploration, and you'll immerse yourself in various travel mediums, all while showcasing Vulcan Utility Signs as a dominant player in the market. Be a social butterfly as you spread your wings at outside sales activities like networking events, trade shows, industry events, and seminars. Your presence will captivate potential customers, and no lead will go unnoticed.
Get ready to seize the opportunity of a lifetime as an Outside Sales Representative at Vulcan Utility Signs. With an exciting mix of travel, sales strategy, and relationship-building, every day will be a thrilling adventure! Join us in revolutionizing the industry and transforming our customers' businesses with the cutting-edge solutions only Vulcan can offer. Apply now, and let your sales expertise take flight in an environment that rewards ambition, innovation, and passion for success! Expected Travel at least 50% of time or greater.
Minimum Qualifications:
HS Diploma/GED and 5 years manufacturing industry experience in a sales representative role Required OR
Bachelor's degree with at least 1 year customer service related experience
Ability to develop and maintain strong customer/client contacts.
Ability to effectively utilize all job applicable computer sales software products.
Knowledge of effective sales techniques utilized in selling manufactured products.
Strong communication and customer service skills.
You must sign in to apply for this position.
---