Full Time
September 1, 2023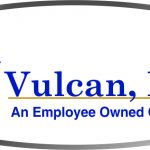 SCREENING PRODUCTION- Vulcan Utility Signs
PRIMARY PURPOSE:
The function of the GPW Screening position is to ensure the continual operation of the Plant screening process through effective preparation and completion of screened customer orders.  Based on business and customer needs, you may be reassigned from time to time to perform a different job.  If so, you will be required to meet the job requirements in the job description for that specific job.  Monday – Friday 7:00am – 3:30pm
ESSENTIAL DUTIES AND RESPONSIBILITIES:
1. Facilitates the completion of daily Plant production goals by setting up and operating automatic and manual screen printing equipment to produce single or multicolor designs on customer orders that require screen printing applications.
2. Continually monitors the operation of the screening machine by watching applicable gauges and looking for and listening for any problems or issues that could pose a potential hazard or interrupt the screening process.
3. Reviews manufacturing print orders to determine machine settings, adjustments, screen sizes, colors, etc. required to set up the manually controlled or automatic screen printing machine.
4. Prepares the appropriate ink, color, viscosity, system as defined on the manufacturing orders for use in screen printing while utilizing all required PPE.
5. Loads screens and paints/colors onto the screening machine and prepares squeezed metal pieces for screening by adjusting air pressure tubes, paint applicators, etc. while ensuring that all safety protocols are followed.
6. Performs minor trouble shooting on screening machines which includes the visual inspection of parts, placing of the screens, paint cleaning/storing and the status of safety devices and reports any problems to the Lead person.
7. Examines completed screens for any paint smears, accuracy of design positions, or any other defects and makes any required adjustments to the screens and or colors per customer specifications.
8. Place completed screened products into the corresponding storage racks and includes a copy of the manufacturing order with the rack and then transports it to the firing oven, shipping or other designated locations.
9. Operates both curing ovens including training other Screeners, cleaning of the oven and notifying others when problems arise ensuring all applicable safety policies are followed.
10. Ensures that all work areas are clean and free of any debris that can interfere in the production process or that could potentially cause a hazard for individuals in the Plant.
11. Maintains communication with the Plant Superintendent, Lead person and Lead Screeners regarding the status of screening activities and any changes or updates that may be required.
12. Provides backup support to other Screeners and Shipping personnel by performing their functions effectively as needed or required ensuring that all applicable safety protocols are followed.
13. Ensures that all required paperwork and reports are completed and submitted based on established guidelines.
14. Performs other functions and duties as needed or requested.
QUALIFICATIONS:
1. Ability to read and comprehend applicable part prints and manufacturing orders.
2. Ability to read and follow complex production orders and understand applicable trouble shooting practices.
3. Ability to utilize heavy equipment based on established protocols and job related needs.
4. Knowledge and ability to use basic tools such as a ruler, scales and cutters.
5.  Must be 18 years of age or older.
You must sign in to apply for this position.
---