Full Time
October 31, 2023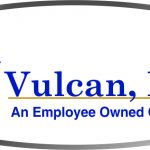 Warehouse/Purchasing Clerk- EMC
Primary Purpose:
The purpose of the Warehouse/Purchasing Clerk position is to provide administrative and support duties associated with the Parts Inventory System (PLEX) as directed by the Procurement Coordinator.  Based on business and customer needs, you may be reassigned from time to time to perform a different job.  If so, you will be required to meet the job requirements in the job description for that specific job.  Hours for this position are Monday to Friday from 10:30am to 7:00pm.
Essential Duties and Responsibilities:
1. Utilizes the Maintenance Management Module of PLEX to maintain an accurate parts inventory of warehouse items, to enter new/past equipment info and to assist with assigning storage bin locations.
2. Researches suppliers to obtain pricing and availability information on various parts and supplies, including delivery methods for a variety of maintenance related items including equipment, materials, services, and issues purchase orders as needed.
3. Stores and issues all critical parts, repair parts and consumables in a manner that allows for efficient workflow and accurate tracking throughout the Maintenance Department.
4. Inputs an array of information into the Maintenance Management System, including equipment information, set min/max levels based on information provided by qualified personnel, stock level adjustments as needed, and reviews security system daily, to ensure accuracy of inventory, and to report discrepancies.
5. Performs cycle counts and develops inventory transaction reports needed for stock. Coordinates with expeditor and procurement coordinator, ensuring all information is distributed and recorded properly.
6. Occasionally needed to drive company truck to pick up parts from suppliers needed on an emergency basis.
7. Maintains a clean and orderly storeroom and sets up systems for maintenance workers and other designated employees to acquire materials or parts.
8. Cleans, organizes and maintains supplies, tools, equipment, and repair parts/materials storage areas in order to ensure compliance with safety regulations and procedures.
9. Assists in maintaining maintenance parts and ordering records (including catalogues) for the department which provides a historical data base of machine performance and repair history.
10. Supports and adheres to the Plant safety rules and the Vulcan, Inc., Safety Policy.
11. Regular and predictable attendance and occasional overtime work is an essential function of the job.
12. Maintains a clean warehouse, empties trash daily and sweeps the area as needed.
13. Performs additional duties as assigned.
Minimum Qualifications:
1) 3 Years of managing or working with an Inventory System- Required
2) 1 year working with a Maintenance Management System- Preferred
3) Ability to define problems, collect data, establish facts, and draw valid conclusions.
4) Ability to effectively communicate verbally and in writing.
5) Pass Vulcan driving requirements and continue to be in good standing with the Alabama Department of Motor Vehicles.
6) Proficient in Microsoft Office Suite.
7) Two year Associate Degree preferred.
You must sign in to apply for this position.
---